Drive Apparel
Drive are now working in partnership with CS Enterprises to deliver a fantastic new range of Drive branded clothing
Simply click the link below to view our portal, where you can purchase your clothing, in any size you like.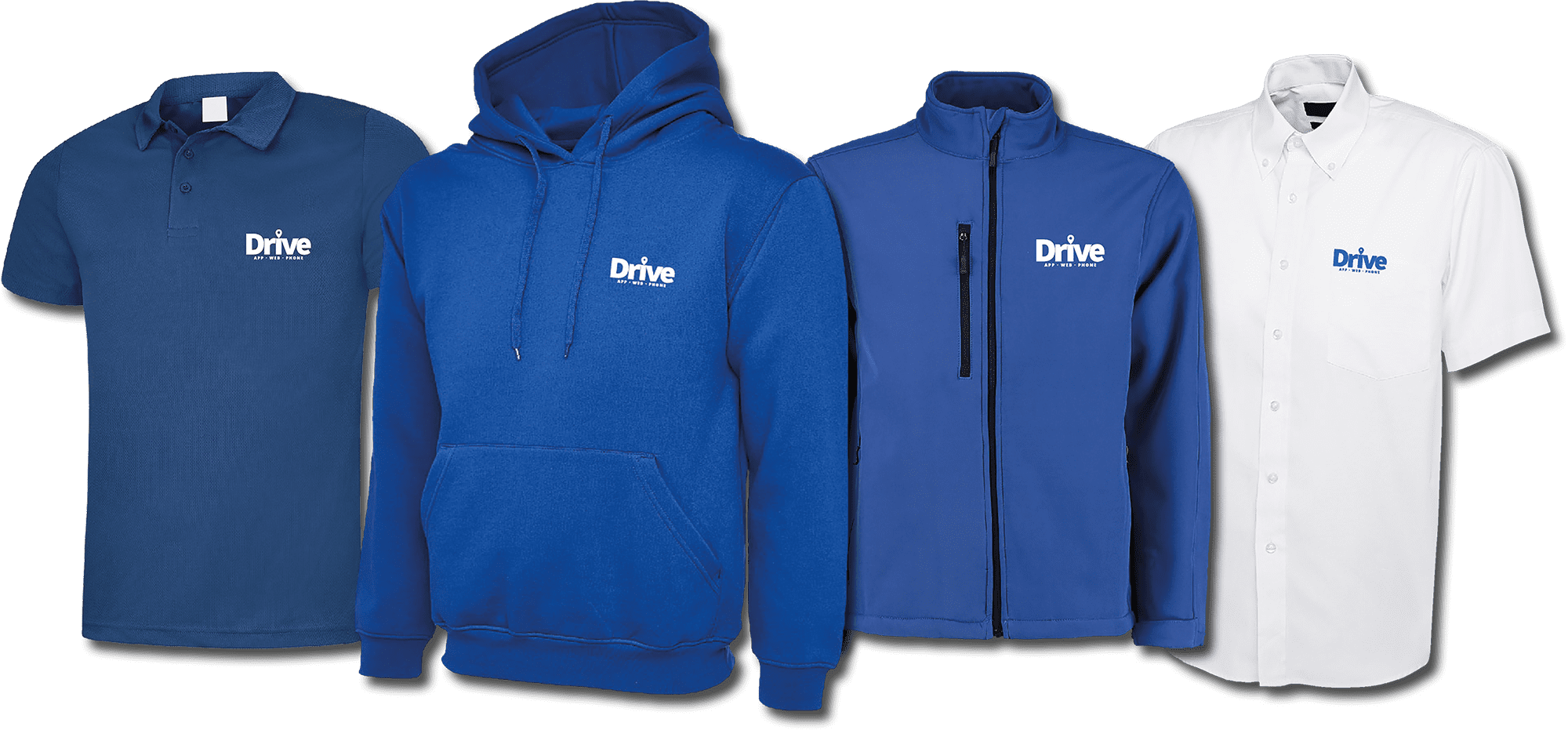 Partner with Drive
We are always looking for more great drivers to partner with. If this sounds like you, we would really like to hear from you.
Want to hear more?
Please complete the form below and we'll be in touch.
Book Online
Yes we have an app, yes you can book via our IVR but if you want to book online follow the below link and book your Hull taxi straight into our system.
Get a Quote
Travelling to or from Hull and wanting to know how much a journey will be? Get in touch today for a non-obligation quote.
Call Us
For a fast and reliable Hull Taxi, Call us today. Remember we cover all of Hull including Old Town, New Town, North Hull, East Hull, West Hull, Cottingham, Hessle, Beverley, Kingswood, Sutton, Bilton, Willerby, Anlaby, Bransholme or Humberside Airport.